The process
What to expect when you contact Codian Robotics?
Please always use sales@codian-robotics.com for the fastest reply.
1
Contact
You can contact us by email at sales@codian-robotics.com, by phone and in person. We will always ask you to introduce yourself and your company and to inform us about your needs and expectations.
More information

Depending on your wishes we can make an appointment for an introduction and discussion of the challenges and possibilities. Or we can ask for more information to be send by email, such as an explanation for your application, drawings and/or videos, details of the path, payload, product. We also like to know what the control system of your choice is.
2
First reply
Our first reply will be within a working day. We have the experience that although we are in the GMT time zone, working through email works very well with all our partners all over the world.
More information

Our first reply is usually about asking more input, so we can understand your questions and application inside out. The more we know, the better and faster we can help you. We can make calculations on the working path, the weight of the product and gripper (manipulator or end effector), the desired rotation, the inertia and your preferred control system. The calculation is one step in determining what robot is the best solution for your application.
3
Next step
Our aim is to keep you posted during the process. We will tell you what we do and do what we tell you. Please contact us immediately if you have any question or your expectations are different.
More information

We offer to be your "Center of Expertise" in the area of delta robot mechanics, we are cooperative in signing an NDA because confidentiality is precious and gives the opportunity to share everything necessary.

As soon as it is clear what the best solution for you will be, we can send you 3D drawings of the robot, we will add product information, the terms and conditions and make a quotation for you.
4
Order
As soon as you know which and how many robots you need for your project, you send us a Purchase Order (PO). We reply with the order confirmation and down payment request, which states the ordered robots and or parts, delivery time, payment conditions and terms and conditions. In general we have a delivery time of eight (8) weeks. In special situations delivery can be faster or takes more time.
More information

We mount your servo motors as a service. Please take care of the in time delivery of your servo motors to: Codian Robotics BV, Keplerlaan 24, 6716 BS Ede, Netherlands and mention our Order number, starting with 6000.
5
Down payment
Before shipping, we mount your servo motors and check for the down payment. When all is set, we will ship the robots and provide you the tracking number of the shipment.
6
Shipping robot
Our shipment conditions are FCA Ede NL, including packaging. Incoterms 2010. This Free Carrier condition means we put the shipment in the truck and from that point the risks, costs and duties are on the purchasers account. In Europe the robots will be transported by truck, outside Europe the robots are shipped by air.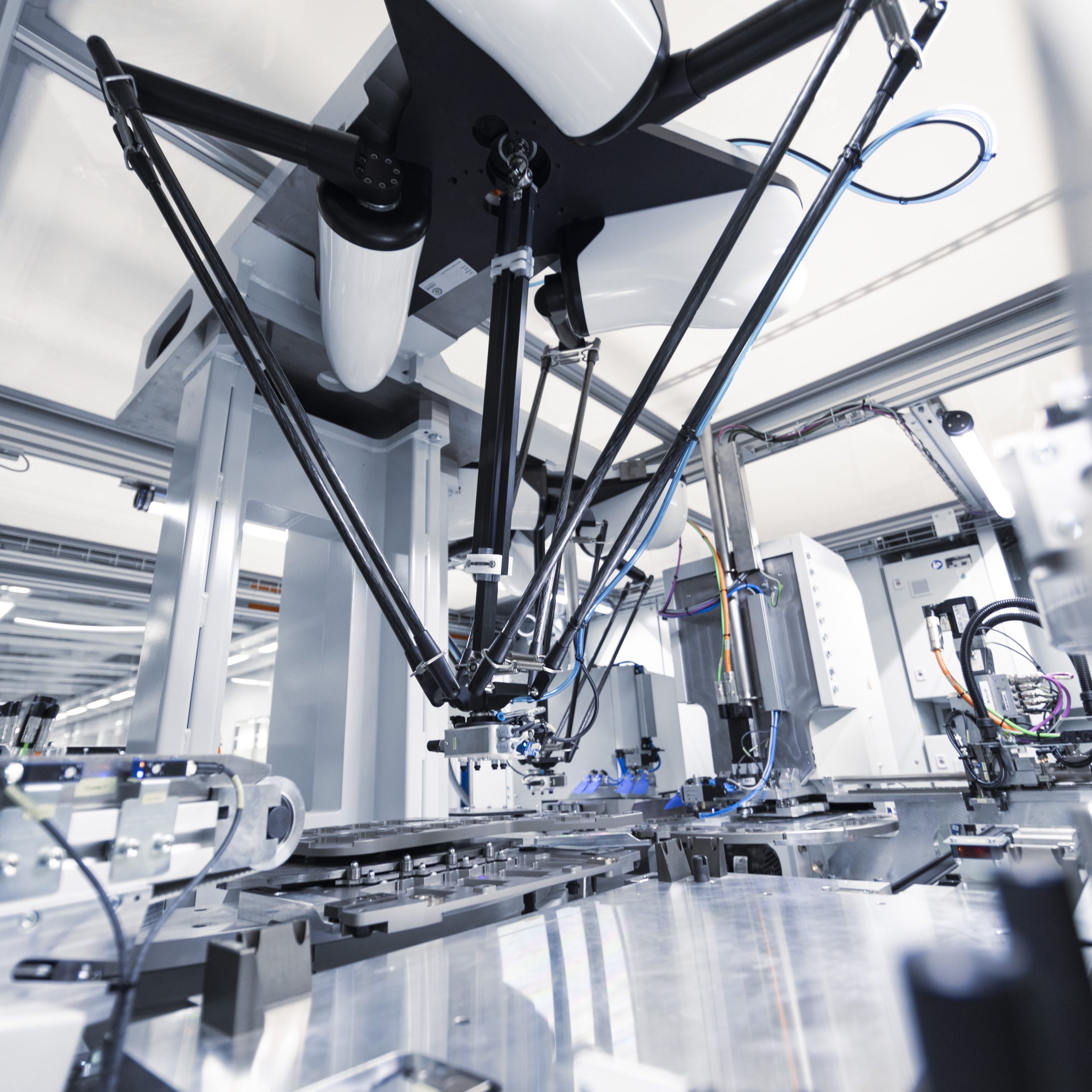 Remaining
All our quotations, all orders placed with us and all contracts concluded with us are subject to the Metaalunie Conditions, filed at the Registry of the District Court of Rotterdam, as stipulated in the latest text lodged with the said court. The conditions can be found here. All quotations are valid for 30 days after quotation date. Installation is not included.
The goods sold remain the property of Codian Robotics BV until full payment of the invoice. In case of non-payment Codian Robotics BV retains the right to take back the goods delivered without any mediation of a Court.
Warranty
The robot is guaranteed for production faults during a period of 1 year after delivery or 6 months after installation at the final customer. During this period of time, parts can be returned to us free of charge. After investigating the part(s) in question the part(s) will be exchanged or repaired free of charge in case of a production fault. In all other cases the new or repaired part(s) will be charged. Should you require a service engineer to exchange the part(s) all expenses concerned will be charged.