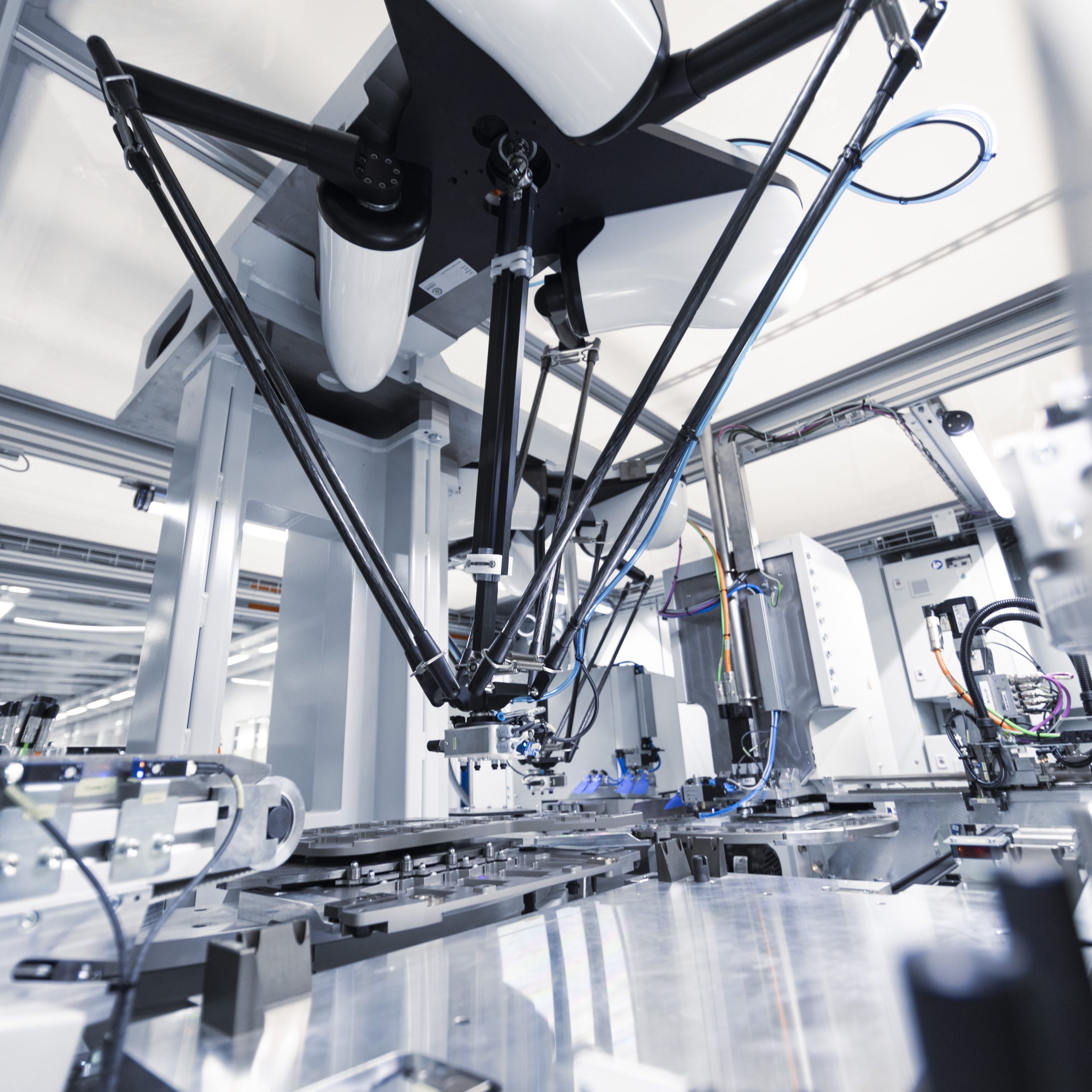 The Leading Innovator of
Pick & Place Robots
About us
Codian is the leading innovator of pick & place robots. Established in 2011, we have proven to be the most important manufacturer of delta robot mechanics. We develop and assemble the best possible robot mechanics for your application.
Codian offers over 100 different configurations, and with our offer of Standardized Customization it is possible to customize your robot out of our standardized parts.
All our robots are solely the mechanical part of the robot. To control the robot you can use the controls of the machine. Codian robot mechanics run on all brands of control systems.
Codian robot mechanics are built to be robust, strong and flexible, so hardly any maintenance is needed. No service contract is necessary; the little maintenance can easily be done by your technical staff during the scheduled maintenance of the complete machine.
There's no extra downtime and no extra costs – so with Codian robot mechanics you can count on a low total cost of ownership.
D2 Series
D4 Series
D5 Series
TD4 Series
TD5 Series
HD Series
Codian
Codian Robotics BV has its HQ in Ede, The Netherlands and we have an office in Atlanta, Georga, USA. Our aim is to help you in the best possible way. We offer you our knowledge of robot mechanics in particular and machines in general. Our team is always at your service and will reply within one working day. Please feel free to contact us to discuss your application and the possibilities we offer you.
Interested?
Our customers are OEM machine builders and system integrators. If you are interested in our robots and are not an OEM or system integrator, please contact us and we will help you find the contact to build your machine.