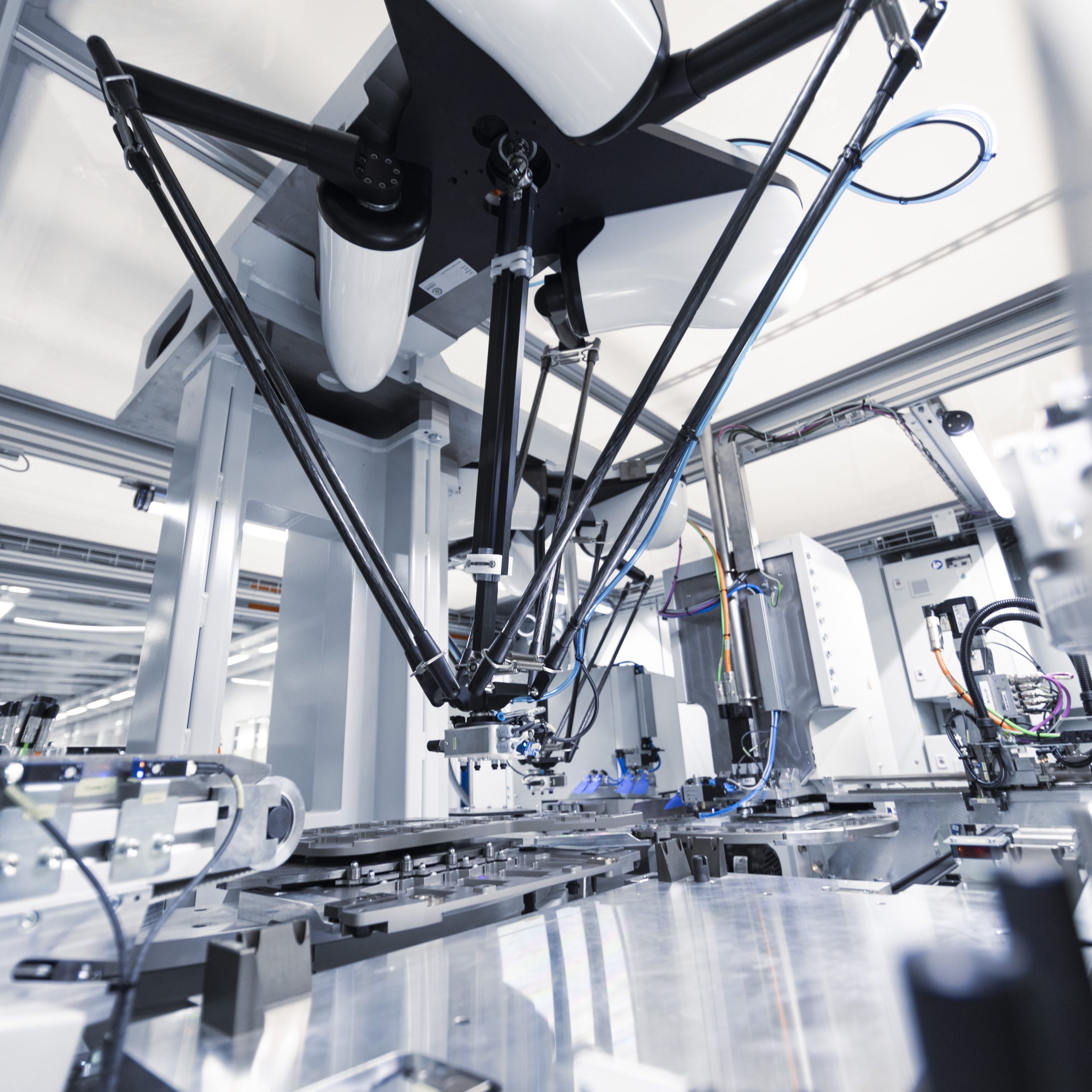 The leading innovator of
pick-and-place robots
About us
Codian Robotics stands at the forefront of innovation in the field of pick-and-place robots. Since our establishment in 2011, we have consistently pushed the boundaries of what's possible, earning us a reputation as a leading manufacturer of delta robots. Our affiliation with the ABB Group since 2020 has further strengthened our position in the industry. Our mission is simple: to develop and assemble the finest delta robots tailored to your specific application.
Codian boasts a diverse selection of over 100 unique configurations. Leveraging our innovative approach to Standardized Customization, you can tailor your robot using our comprehensive range of standardized components.
Our robots exclusively encompass the mechanical components. For operating these robots, you can conveniently utilize the controls of the machine. Codian's robot mechanics are compatible with all brands of control systems.
Codian's robot mechanics are engineered for robustness, strength and flexibility, requiring minimal maintenance. There's no need for a service contract; your technical staff can easily handle the scant maintenance during the machine's scheduled upkeep.
With Codian robot mechanics, there are no additional downtime or costs. This ensures a low total cost of ownership that you can rely on.
D2 Series
D4 Series
D5 Series
TD4 Series
TD5 Series
HD Series
Codian
Headquartered in Ede, The Netherlands, with an additional office in Atlanta, Georgia, USA, Codian Robotics BV is committed to serving you in the most effective way possible. We bring to the table our extensive knowledge of robot mechanics and machinery in general. Our dedicated team is always ready to assist you and guarantees a response within one business day. We invite you to reach out to us to explore your application and the myriad possibilities we can offer.
Interested?
Our primary clientele comprises OEM machine builders and system integrators. If you're intrigued by our robots but aren't an OEM or system integrator, we encourage you to get in touch with us. We'll gladly assist you in connecting with the right resources to construct your machine.